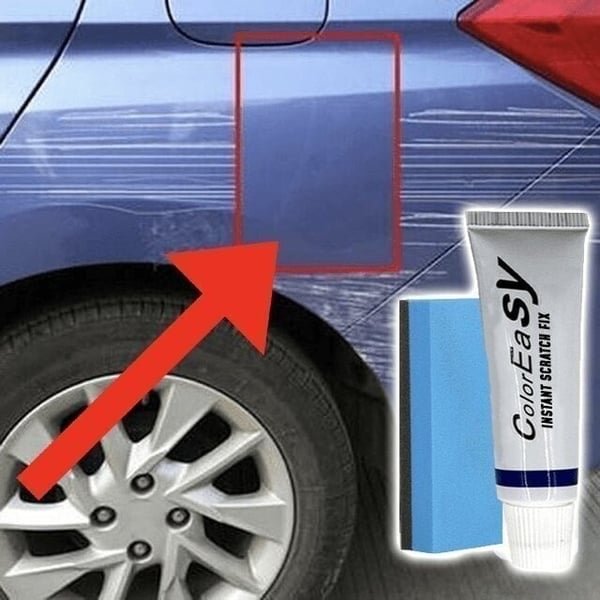 Car Scratch Repair Kit is the

ultimate solution to fine scratches, scuff marks & swirl marks on cars

.

Formulated with an ultra-fine polishing compound, the repair kit is designed to

remove all kinds of stubborn marks without destroying the paint

of your car. Our repair paste will quickly dissolve the scratches and our sponge will polish your car to

restore its original luster and color
Applicable to all colors/paints, the repair kit will be your best repair kit on the go!
FEATURES
Perfect fix to scratches, marks, scuffs or paint imperfections etc.

Quick and effortless repair in 10 seconds

Visibly removes flaws but leaves no harm to your car

Restores the original luster and color of your car

Completely Rinse-free

Super portable